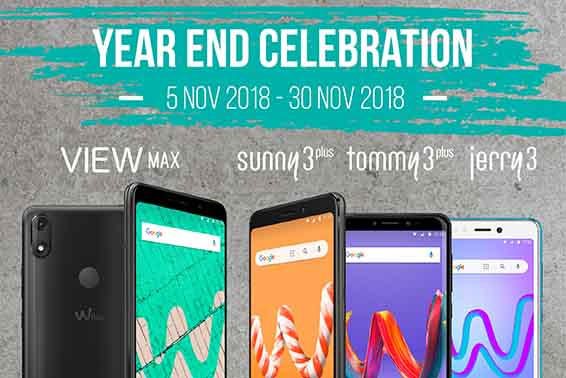 It's not too early to start shopping!
Wiko's year end deal is happening right now! Visit Wiko stores near you for the
FREE gifts
(whilst stock lasts) from Nov 5-Nov 30.
Boosted Screen. Long Life
View Max + FREE Foldable bag
The New Y-range, now in 18:9 widescreen!
Tommy3 Plus + FREE Wiko Selfie Stick
Jerry3 + FREE Wiko I-ring
Sunny3 Plus + FREE Wiko I-ring
ASK US
for store location nearest to you.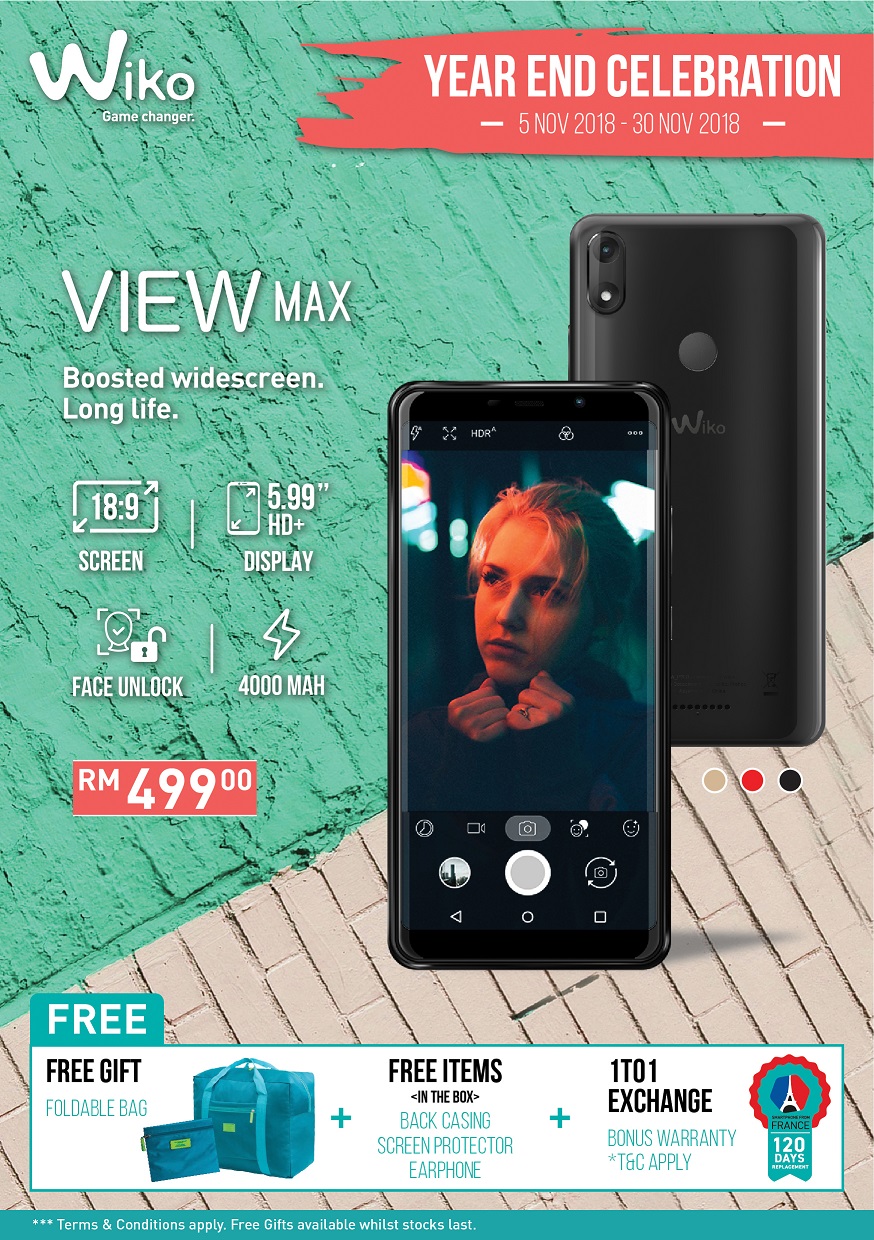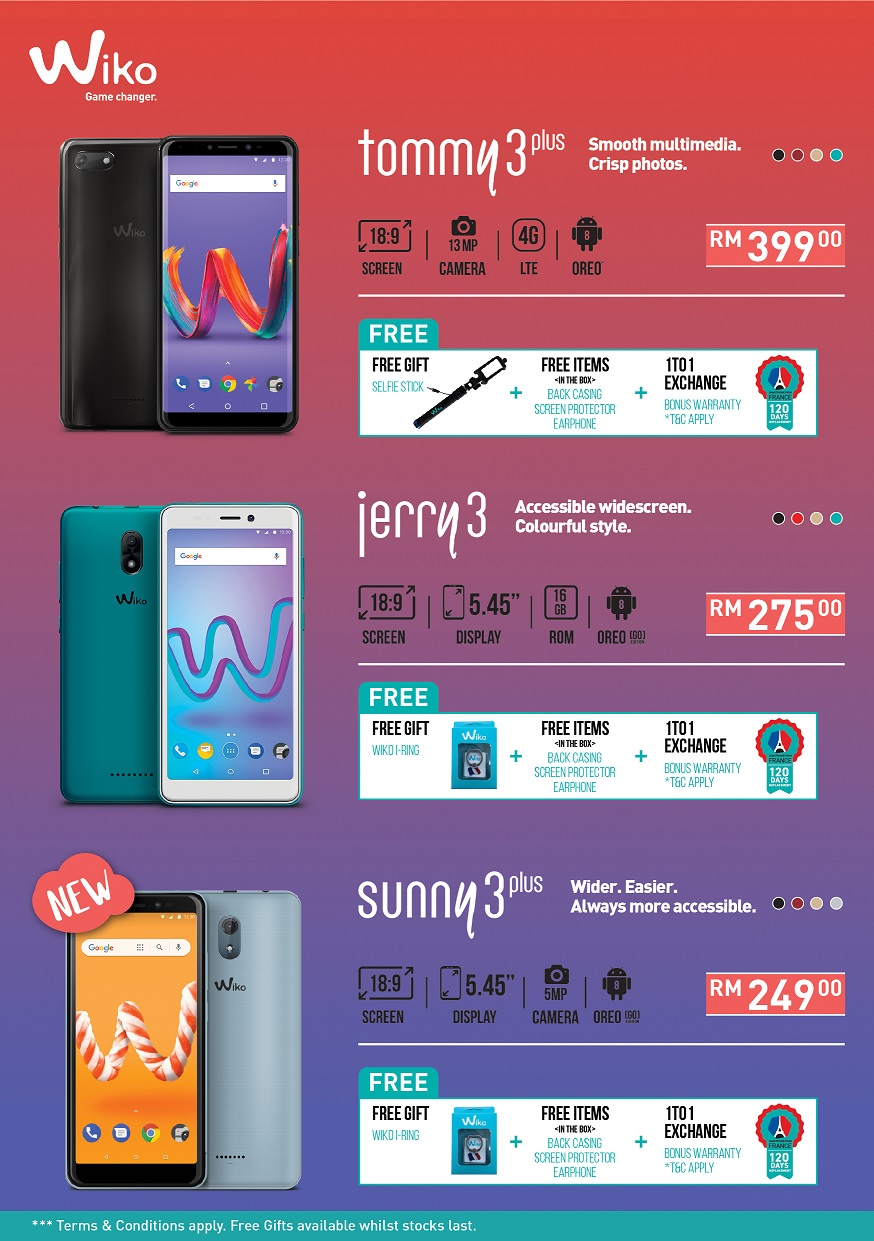 Related products
Other articles in this section: