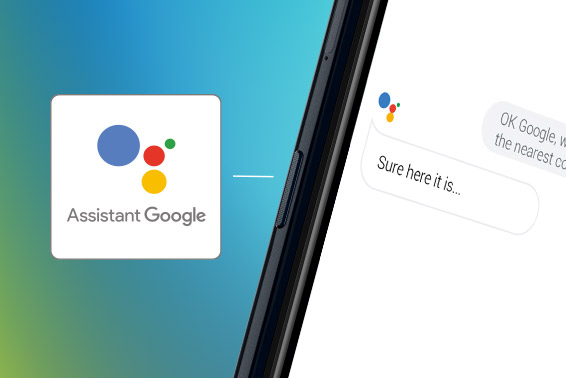 Google Assistant just a tap away
From searching for the nearest coffee shop to turning on your flashlight, just talk to Google Assistant!
Google Assistant can perform many everyday tasks easier and faster on your smartphone:


Get real time answers regarding the weather, traffic or sport news


Carry out everyday tasks, like sending a text or email, translating words and sentences, making notes or turning on battery saver


Organise your day by making calendar appointments, setting timers, checking flight status, quickest transport routes or finding your way around


Be entertained by playing songs and podcasts


Find and take photos


Controlling any smart devices at home when you're not there, like temperature and lighting


Because sometimes you don't want to blurt out "OK Google" in the middle of a crowd,

a simple button press will do

.

WIKO's dedicated Google Assistant button on View4 Lite gives you even quicker access! No need to lose time unlocking your phone or using the wake words "OK Google" or "Hey Google". In one touch, you can immediately start speaking a command and it will do your bidding.
Upon pressing the integrated Google Assistant button for the first time, you are prompted to sign in with your Google account or create a new account to set up the Assistant. Subsequently, simply short press the button to trigger the Walkie Talkie feature and directly ask Google to set your alarm, take a selfie, check tomorrow's forecast, turn on the flashlight, etc.
What's more with the Walkie Talkie is that Assistant will listen for a full query, which is helpful when you want to send an email or long text messages. This could be ideal when you're driving or otherwise occupied and unable to look at your phone at that same time.

Alternatively, you can launch Assistant by using your voice, saying "Ok, Google" or "Hey, Google", to quickly ask questions. Assistant will pop and start listening. You can also swipe upwards on your screen to open the Assistant and access Google Lens.
Your day goes by quickly! Regardless of how you choose to access Google Assistant, it's great to know that you can rely on it to get things done in real time on your WIKO smartphone.
Related products
Other articles in this section: