Huge 6000mAh battery, AI Power
4 DAYS IN 1 CHARGE
With its big 6000mAh battery, Power U20 guarantees 4 days of lasting power in only 1 charge*. Power U20 is certified and ranked as number 1 in ViserMark ranking by SmartViser, an independent expert company specialising in device testing.
GO THE EXTRA MILES
Maximise your battery with AI Power, smart power saver technology embedded to manage apps' behaviour and energy consumption, while prolonging your battery life.
Imagine watching your films or series for 5 hours and still having 82% of your battery to go with!
6.8'' HD+ display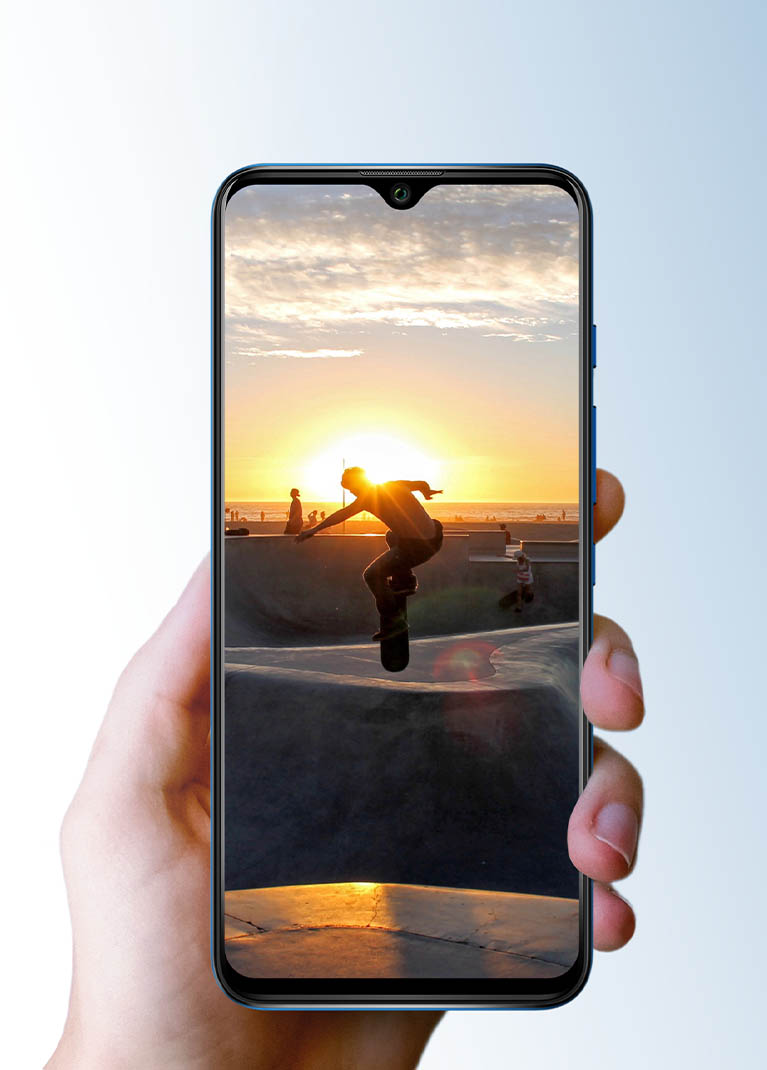 LARGER IMMERSION IN 20.5:9
Make the most of your screen space for a bigger view with large 6.8"display in HD+ resolution. The trendy V shape in 20.5:9 format gives you a borderless experience on strong Panda glass.
Great performance and memory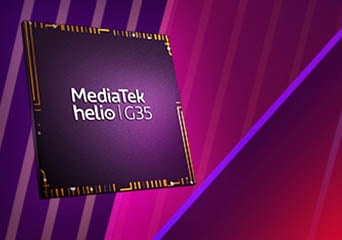 LAG-FREE CONNECTIONS
Power U20 is equipped with MediaTek Helio G35's processor for an enhanced power efficiency and reliable. The 2.3GHz octacore chipset provides smooth and powerful performance. 3GB RAM allows a quicker reponse time and faster background apps recovery. 32GB of internal memory and an extra optional 256GB microSD card to store your favourite apps.
Triple camera with AI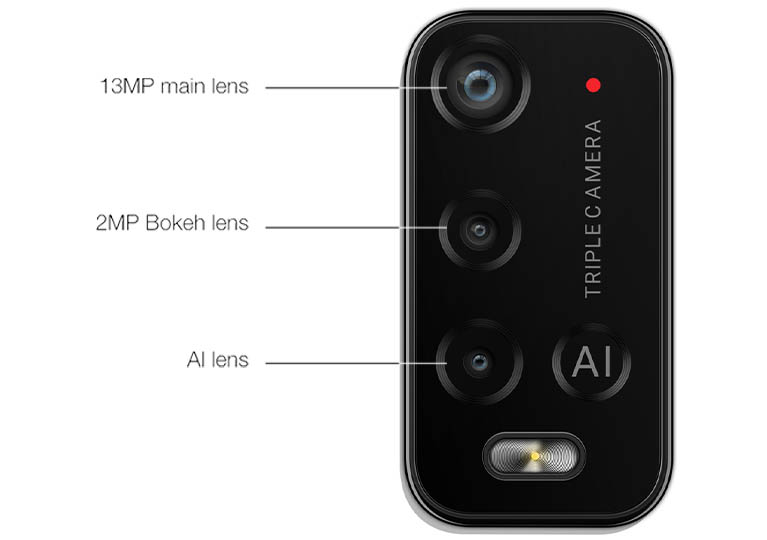 DETAILED PHOTOS IN LOW LIGHT
The 13MP main lens functions with its secondary 2MP lens to create a smooth blur effect. A complimentary AI lens improves the ambient light capture automatically and backs up the main camera with Auto Scene Detection.
Motion gradient effect
Tilt your Power U20 at different angles and see the stunning multi-coloured reflections and pattern changes on the textured back cover. Available in Slate Grey, Navy Blue or Mint in matte and glossy finishes.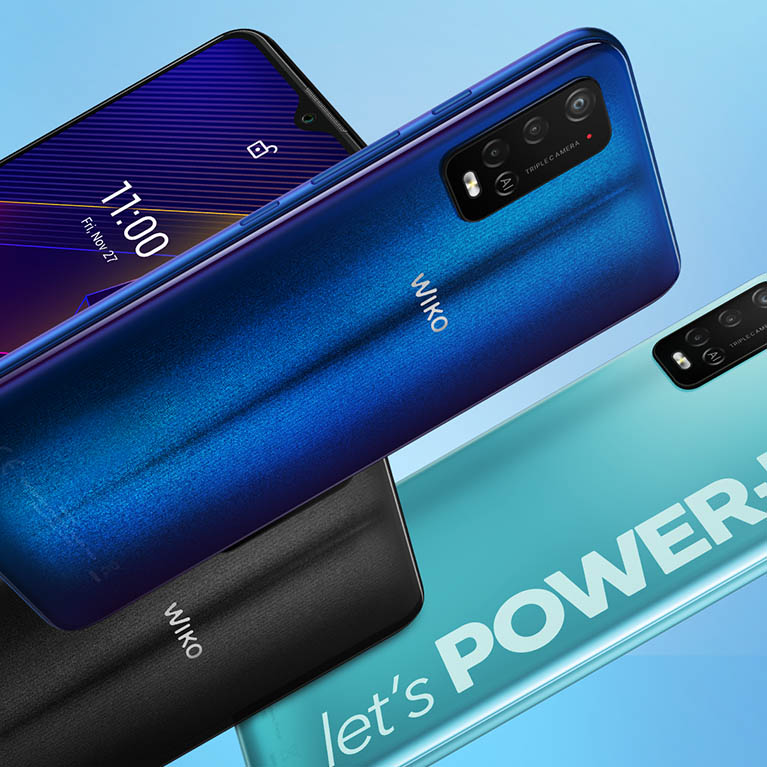 Key Google features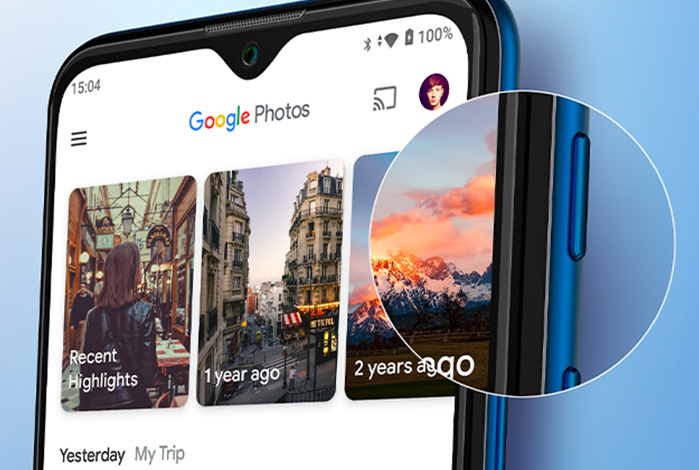 ANDROID™ 11
The latest release of Android gives you powerful device controls, easier ways to manage conversations, privacy settings and so much more.
GOOGLE ASSISTANT BUTTON
Get more done on the go with Google Assistant. Easily manage tasks and to do lists, keep in touch, get answers and more. Just press and hold the Google Assistant button to get started.
Intuitive extras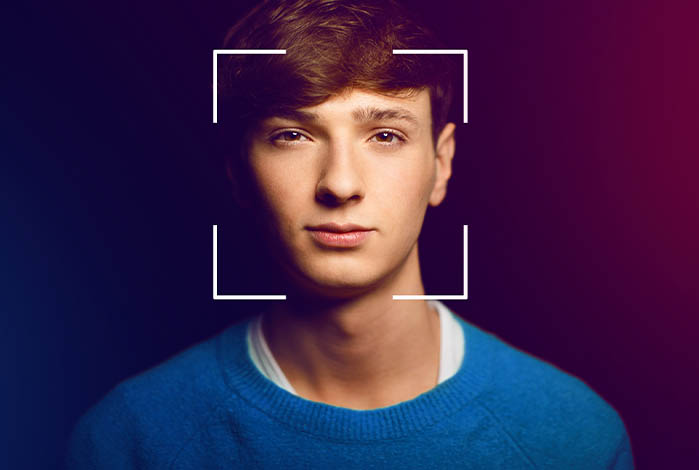 FACE UNLOCK
Facial recognition ensures more security and convenience, as only your face accesses your Power U20.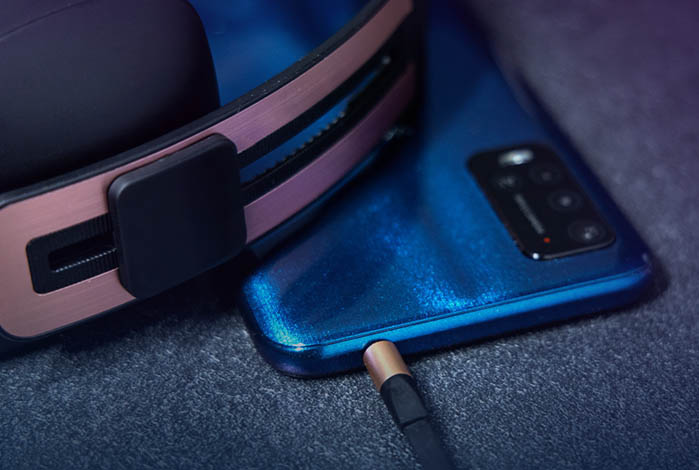 AUDIO JACK AND FM STEREO
Mobile entertainment is right there when you need it for your music, podcasts and more with the Audio jack and FM stereo.
Sold with accessories pack!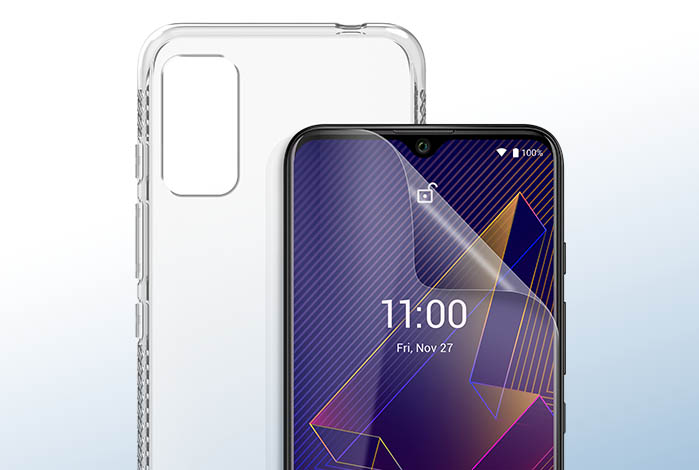 HYBRID CASE WITH PROTECTIVE SCREEN
Get complete protection with the tailor-made Power U20 accessories pack included with your purchase. A transparent safeguard hybrid case and a protective screen to discreetly keep your display scratch free.
* Results are certified by SmartViser, an independent expert body specialising in device testing.
Google, Android™ and Google Photos are trademarks of Google LLC.