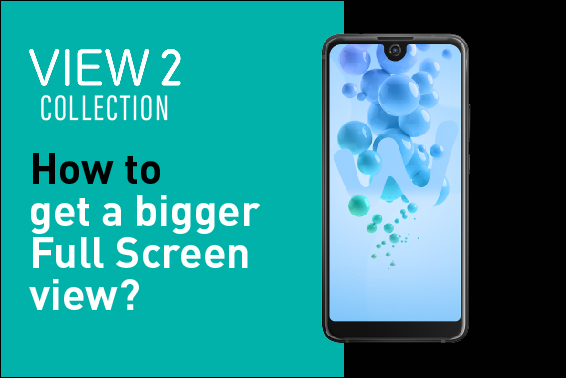 Video Tutorial: How to get a bigger Full Screen view?
How to watch videos in ultra-wide screen?
Experience life in Full Screen!
Step 1: Open Youtube
Step 2: Start your video
Step 3: Hold your smartphone in lanscape position
Step 4: Zoom with 2 fingers to enlarge your Full Screen
Step 5: Pinch with 2 fingers to exit wider Full Screen
Enjoy the pure visual immersion!
Tips untuk menonton video di skrin paparan ultra lebar
Langkah 1: Buka Youtube
Langkah 2: Mula video anda
Langkah 3: Pegang telefon pintar anda dalam kedudukan lanscape
Langkah 4: Zoom dengan menggunakan 2 jari untuk memperluaskan skrin lebar anda
Langkah 5: Gunakan 2 jari dalam gerakan mencubit untuk keluar dari skrin lebar yang lebih luas.
For more Wiko Malaysia smartphone collection, visit:
Website: https://my-en.wikomobile.com
Follow Us On:
Facebook: https://www.facebook.com/WikoMalaysia
Instagram: https://www.instagram.com/wikomobilemy
Don't forget to
SUBSCRIBE
to our Youtube for more videos!
Related products
Other articles in this section: